This page is reserved for pictures of events, people, and things that relate to our meetings. Past attendees are invited to email us scanned images from GLCC meetings for our archives.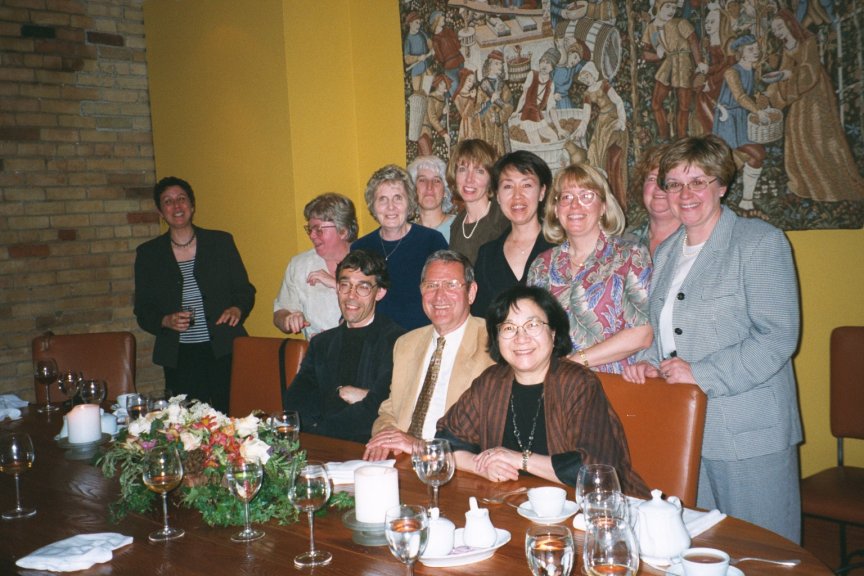 Dinner with our guest, Jonathan Flint, GLCC 2000.
I forgot my camera in 2001 - sorry folks. If anyone has some pictures, please forward them to me (mspeevak@cvh.on.ca)...thanks!